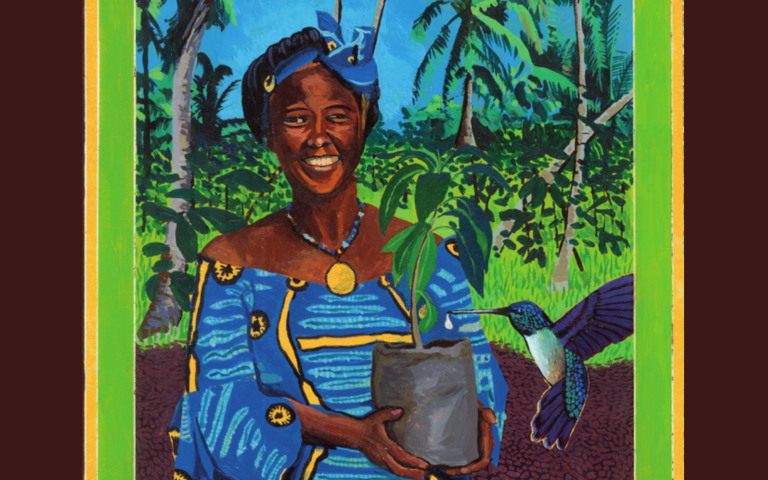 Season of Creation Three: 2014
Season of Creation 3 has five themes: Climate change, Eco-justice, Water, Creation and Redemption, and Biodiversity. The materials can be used at any time of the year, but the suggestion is that they are used during September with the service on Biodiversity being celebrated on St Francis day, 4th of October. This is the Season of Spring and the 1–7th of September is Arbor week in South Africa.
This pack is dedicated to the memory of Wangari Maathai (1940–2011, pictured) who once said, 'It is the little things citizens do that will make a difference. My little thing is planting a tree.' The Green Belt movement Wangari founded has planted over 51 million trees in Kenya.
Authors: David Botha, CAFOD, Churches Together in Britain and Ireland, Bob Commin, Allen Goddard, Tim Gray, Bob Mash, Rachel Mash, Operation Noah, South West Churches, Web of Creation
Publisher: Anglican Church of Southern Africa
Bible references: Genesis 1; Genesis 21; Leviticus 25; Psalm 46; Psalm 85; Psalm 98; Psalm 104; Psalm 148; Isaiah 24; Isaiah 65; Matthew 8; Matthew 10; Luke 4; John 3; John 4; Romans 8; Colossians 1; James 5; Revelation 5; Revelation 22
Source: Green Anglicans
Licensing: CC BY-SA 4.0