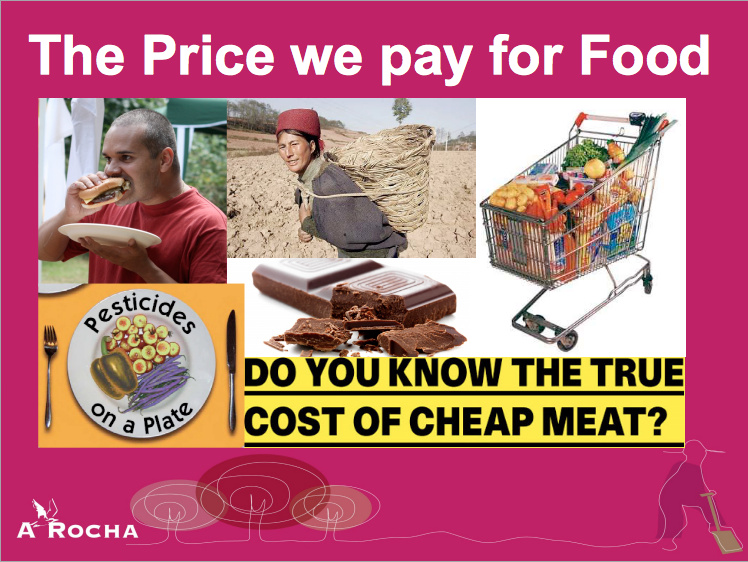 Food is about relationships – with ourselves, the land, other people and with God. Today, many of those relationships are unhealthy, distorted or broken. Some biblical principles to help us include:
Remembering – that the world and all it produces, including food, are God's
Restraint – in not pushing the land beyond its limits and recognising it is not just to provide profit for a few people, but to sustain all living creatures.
Respect – for people, for animals and for the earth itself.
This sermon is based on Leviticus 25:1–12, 18–24 (The Sabbath of the Land) & Luke 12:16–21 (The Parable of the Rich Landowner). It includes an optional PowerPoint presentation to illustrate the sermon.